Still Rock and Roll
---
April 30, 2012

admin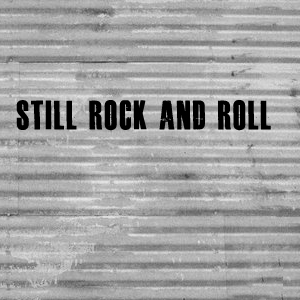 It's a new era in music. Long gone are the days when people could make millions of dollars off of record sales. Long gone are the days when established musicians can even walk around and be discovered or even rediscovered in a small club (the same clubs that they suddenly find themselves in years later possibly still fresh from the memories of days gone by when they literally stood in midst of the hysteria of hundreds or even thousands of adoring fans who just wanted to touch them). Long gone are those days and yet as I have discovered there is still this surge of energy from bands that still makes music for other reasons. Call it a desperate act. Call it scratching and clawing for attention. Call it the new age of music that is no longer about a large mountain with a select few who were lucky enough to go double platinum that stare down at the wannabes below. This era is literally as even of a playing field as their ever was in the history of music. It's a new era and no mountain – just large plains that include the need for everyone to traverse America in search of an audience. It is referenced all the time as I chat with literally every single musician I encounter (discovered and undiscovered). Those days are gone. But even as I know this, a new dream has emerged. New dreams and better days ahead for those that are willing to work for it. I am reminded of this as I have conversations with two bands in particular, Capelle, from the UK and Midnight Youth, from New Zealand, who are here trying to make their mark and usher in a new era of their own in attempt to make their own history. They have entered this country largely on their own dime, toting their equipment and are going to places like the Roxy and Viper Room, traveling from city to city in search of an audience. Nic Capelle of the band Capelle tells me that they are literally playing each night out of desperation. As I chat with Simon Oscroft on a separate occasion I hear the similar echo knowing that in order to succeed that they must earn their audience one listener at a time. In an age of digital and social transparency Simon acknowledges that it isn't a right, but a necessary step towards the prestige of winning over whomever will give them an hour of their time. Both bands know that in order to succeed they will have to earn their place in ways that their predecessors have not. This is semi ironic as Simon's band, Midnight Youth, just finished rehearsing this very week at SIR studios and tries to keep their game faces on while running into and playing in the same rehearsal spaces currently occupied by a who's who list of music celebrities that included J-Lo and Motorhead who were gearing up for their own performances even as Midnight Youth readied themselves for a show at the prestigious Viper Room in a few days. Nic Capelle's LA story includes playing at the historic Roxy where he relays his own LA experience of seeing porn actor Ron Jeremy walking along the Sunset Strip while they await their turn to play inside. It's the kind of combination that can only happen in Los Angeles. It's surreal and so LA. It just wouldn't be rock & roll without Lemmy and strangely Ron Jeremy.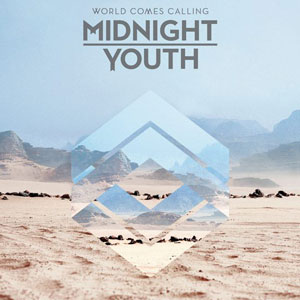 Growing up and going to the small venues on the strip, I am reminded that this is the kind of competition that bands today must compete with on a daily basis but with the added pressure of competing with bands like Motorhead and others who have an impressive resume in their own right. Can Capelle who just released
Crooked Deluxe
 or Midnight Youth who's second studio effort 
World Comes Calling
 compete in an already saturated market? Both bands chase this dream with a very different sound. Capelle's sound is a freestyle electro cacophony of madness. It's catchy – so catchy that they have raised a few eyebrows and recently earned a feature in Guitar World. Midnight Youth, already a success in New Zealand chases fans from the same market with a completely different sound that Simon says is big enough for Arenas and stadiums and geared and primed to fill the Viper Room where such a sound might even wake the ghost of River Phoenix on the right night. It helps that 
World Comes Calling's
 lyrics are personal and create a dimension of intimacy that fits perfectly into this larger than life music that plays along side it. It works. I for one will say that there's something there for both bands to grab hold of if they're willing to grind it out.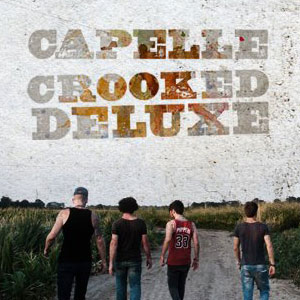 While these bands have their work cut out for them, just listening to each tell me their stories. It reminds me that this is a long journey. Nic Capelle and I discuss this journey in a context that reminds us all that they have youth on their side. But even if they did not, if America offers anything to these bands in search of an audience and maybe even a new identity with an American audience it's that if Anvil (a Canadian metal band) can succeed, that anything is possible. If nothing else, this should give them hope as they continue to desperately play for their lives. I for one wish them all the best. If you get a chance check out Capelle's
Crooked Deluxe
 and Midnight Youth's
World Comes Calling
and do all the things you normally do. Find and like their Facebook pages, buy their albums and as always, let them know that Paul sent ya.
By Paul Stamat